After twelve years the USDA restructured the information provided in its Food Pyramid for Healthy Eating. They realized that they needed to make the information easier to use for everyone, especially kids. They literally turned it upside down. Instead of boxes that divided the food groups, they added brightly colored stripes that represented each of the foods. Ultimately it became much easier for parents to plan healthy meals for their kids.
Along with the redesign they included different food intake patterns that address individual needs. Children that are very active or have a higher metabolism need more calories, compared to a child that is less active or has a slower metabolism. The suggested amounts of foods that we need to consume each day are derived from all the individual food groups. This includes Grains, Vegetables, Fruits, Meats and Meat Products, Milk, and Oils.
The estimated daily calorie needs are divided into twelve intake patterns ranging from 1000 calories to 3200 calories. These calorie levels were set to help people in a wide range of categories. For example, a calorie range for children between two and 18 will differ according to age, sex and activity level.
Counting calories can be a tedious task, but they made it really easy for us by taking the guesswork out of the picture. Here is what they did, they took the components of each food group, then placed them in a chart that tells us exactly how many servings of each food we need.
Example: In order to stay within the guidelines for 1200 calories we would need to serve:
1 cup of Fruit
1 cup of Vegetables
3 oz. of Grains
2 oz. of Meats and Meat Products
2 cups of Milk
3 teaspoons of Oils, or Fats
Plus we can include another 165 calories at other times of the day, for instance, snack time.
When they redesigned the pyramid they did not make drastic changes to the Dietary Guidelines.
Make-Your-Own Tacos
Swap ground bison for beef as a lower-calorie and lower-fat alternative (when you've had your fill of turkey). The hearty meat pairs perfectly with cubed sweet potato and squash. Let your family pick their favorite toppings from peppers and radishes to avocado and Greek yogurt.
Spiced Oven-Fried Potatoes
These potato wedges are tossed with spices and a little vegetable oil and baked until crispy for a better-for-you alternative to French fries.
Oven-Baked Almond Fish Sticks
Crushed almonds and bran flakes replace a traditional breadcrumb coating in this lower-carb, protein-packed fish stick recipe. Serve these baked-not-fried bites with a side of your family's favorite marinara sauce for dipping.
The best nutritional advice has always been to eat a variety of foods.
In combination with physical activity that balances the number of foods eaten compared to the amount of exercise we do. Be sure to eat foods from each of the food groups, and choose foods low in saturated fat and cholesterol. Plus we need to watch the amount of salt and sugars we consume.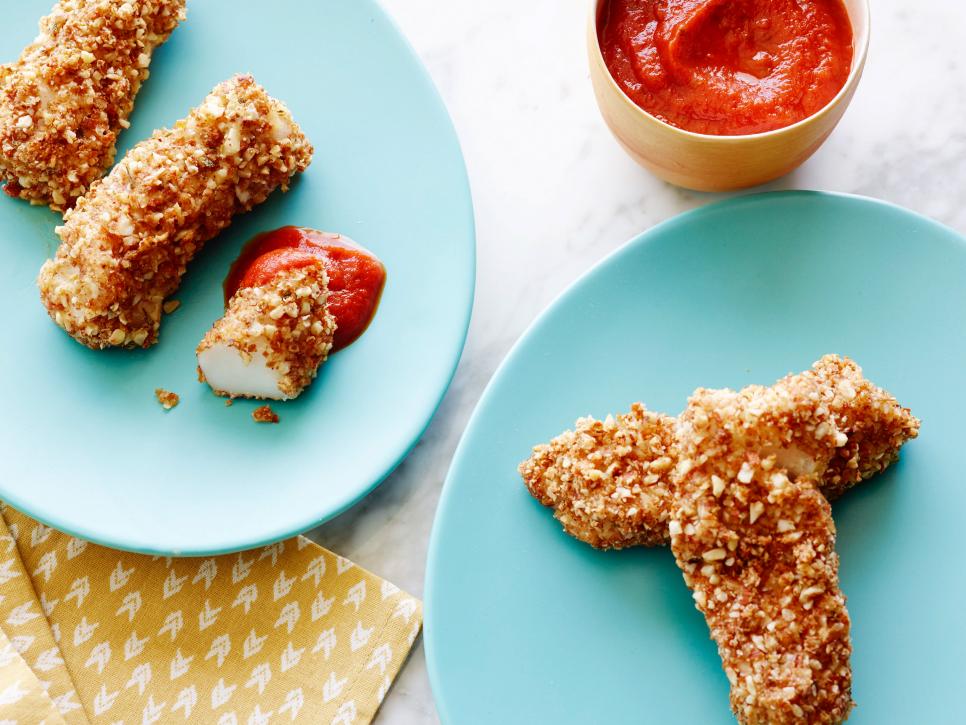 In conclusion, the messages they are trying to convey to individuals, families, and children eat right every day, be physically active everyday, and to have fun while doing so.